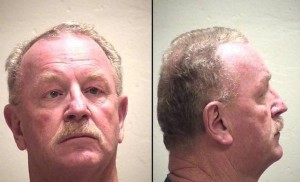 LIBERTY, Mo – A Liberty Court will hear the case of a Grain Valley man accused of stabbing to death his wife of 48 years, at their home.
Larry Ratliff, 66, turned himself in when he called 911, the morning of Monday, January 4, 2016.  Police arrested Ratliff without incident outside the home, where he was waiting.
A hearing is scheduled on the docket January 19 in Clay County Circuit Court, for 1:30 p.m.