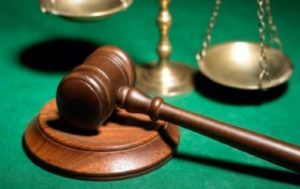 LINNEUS, MO – The prosecuting attorney in a Linn County statutory rape case is named in a motion by the defense to disqualify them from the case.
According to court documents, the defense motion, in a case against Rodger Gannan, 46, accuses prosecuting attorney, Shiante McMahon, of "castigating" or "chastising" witnesses regarding their testimony. One of the witnesses had testified that the alleged victim in the case had, in the past, falsely accused her of abuse. The witness also indicated accusations by the alleged victim could cause "irreparable harm". The motion further alleges, McMahon "threatened" to prosecute the witness, and "told (the witness) that (she) McMahon would go after anyone she needed to (…) help (the alleged victim)."
The defense for Gannan calls the prosecution's action a violation of the defendant's due process rights.
A jury in January was unable to reach a unanimous verdict in the case. The setting of a new trial date is tentatively set for March 9.