DEKALB COUNTY, Mo. — Posts offering condolences in the death of a county sheriff, indicate, he died in a traffic accident.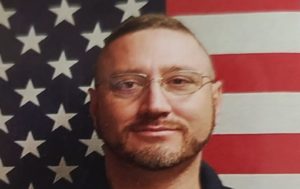 Neighboring county law enforcement agencies report, DeKalb County Sheriff, Andy Clark, was killed in a traffic crash while responding to assist deputies.
Chillicothe police have offered condolences to the family.
"The men and women of the Chillicothe Police Department want to extend our heartfelt condolences to Sheriff Andy Clark's family, and the brave men and women of the DeKalb County Sheriff's Office," the department wrote on Facebook. "Please keep Sheriff Clark's family and the DeKalb County Sheriff's Office in your thoughts and prayers."
KMZU will update this story as more information becomes available.