DEKALB COUNTY, Mo. — A Gibbs resident is accused of trafficking drugs in DeKalb County.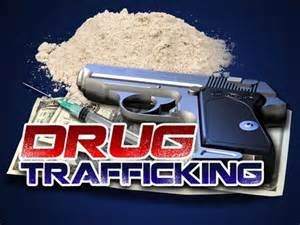 According to a probable cause statement filed with the DeKalb County Circuit Court, Justin Tony Cima, 33, was pulled over on Interstate 35 near the 53 mile marker for allegedly traveling 12 miles per hour over the speed limit at about 3:14 a.m. on Tuesday, July 19.
Cima reportedly exited at the 54 mile marker and came to a stop at the intersection of 36 Highway and I-35.
An officer with the Cameron Police Department reportedly made contact with Cima and observed blunt wrappers, a butane torch and a butane canister which the probable cause statement alleges are common tools for drug use. The times were allegedly in full view of the officer in the vehicle.
The officer reported that the subject seemed shaky and nervous before consenting to a vehicle search.
The investigating officer reportedly found a bag with a large amount of a white crystal substance as well as a glass pipe with a white residue in the car and two small bags with a white crystalline substance in Cima's pockets.
Cima said he had not used meth in more than four months and denied any knowledge of the meth found under the seat. The probable cause statement also alleges he told law enforcement the baggies in his pockets were not his either and that he had borrowed the trousers from a cousin.
Cima was placed under arrest and transported to the Daviess-Dekalb Regional Jail.
The white substance tested positive for methamphetamine and the large bag reportedly contained more than 60 grams of meth.
Cima bonded out from the Daviess-Dekalb Regional Jail and is facing a single felony count of trafficking drugs in the second degree.
He was held on a $75,000 cash only bond. He will go before a judge in DeKalb County on Tuesday, August 1 for a setting hearing at 9:30 a.m.