A Hale resident, 72-year-old Densil Dean Staton died Saturday, March 21.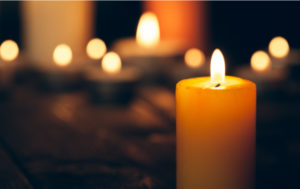 Funeral services will be held at the Lindley Funeral Home in Hale on Tuesday, March 24 at 10 a.m. There is no scheduled visitation. Friends may call at the funeral home Monday, March 23 from 12-8p.m.
Burial will be held at Oak Hill Cemetery in Carrollton. Memorial contributions may be made to the Hale VFW Post #3464 and may be left at or mailed to Lindley Funeral Home in Chillicothe.
Dean was born the son of Edmund Lee and Nadine Edwa (Howe) Staton on November 2, 1947, in Carrollton, Missouri. He was a 1965 graduate of Carrollton High School. He graduated from Central Missouri State College in 1969, with a Bachelor of Science Degree in Industrial Arts Education. He then received his Masters of Science Degree in Industrial Arts Education in 1970 from Central Missouri State College. In 1978, Dean received his Master of Driver's Safety Education from Central Missouri State University. On December 23, 1981, he was united in marriage to Rhonda Kay Heesch at the Hurricane Baptist Church in Hale, Missouri. She survives of the home. He taught Industrial Arts for many school districts including Hume, Camdenton, Hamilton, Breckenridge, Mercer and most recently Southwest Livingston County in Ludlow from 1994 until 2002.
He was a member of the United Methodist Church in Hale, Missouri. He was also a member of the Missouri State Teachers Association and of the Alpha Phi Omega Fraternity. Dean was very active in 4-H at an early age. He loved deer hunting, and helping out the Hale Locker during deer season. Dean was very active with his friends and family, and enjoyed camping with his family. He loved woodworking, farming, and coin collecting.
Survivors include his wife, Rhonda Staton of the home; two sons, James Edmund Staton and wife Samantha Sutton of Chillicothe, Missouri, and Henry Dean Staton of Hale, Missouri; four daughters, Rebecca Lynne Deskins and husband Billy of Princeton, Missouri, Mary Elizabeth Nickell and husband Tim of Meadville, Missouri, Jessie Eileen Withey of Fayetteville, North Carolina, and Jennifer Elaine Shavrnoch and husband Jared of Omaha, Nebraska; thirteen grandchildren; brother, Dennis Lee Staton of Carrollton, Missouri; a niece, Sheila Staton-Clifton of Knob Noster, Missouri; and several cousins. He was preceded in death by his parents.