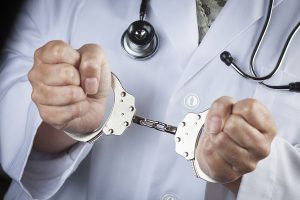 SPRINGFIELD, Mo – A southern Missouri couple was arrested and indicted Thursday, November 3, for health care fraud.
The owners of Springfield-based, All About Smiles LLC, Pamela and Lorin Van Drie, were charged with 40 counts in a federal indictment.  The couple also owned branches in Bolivar and Mountain Grove which have since closed.  According to the allegations, the Van Dries knowingly provided dentures and other dental services to customers who did not qualify for Medicaid reimbursement, and submitted fraudulent claims.  Additionally, they are also charged with failure to pay the IRS payroll taxes withheld from employee's paychecks.
If found guilty, they would forfeit at least $885,748.