JEFFERSON CITY, Mo. — The Missouri Department of Agriculture is asking residents to report unsolicited seeds being delivered from foreign countries.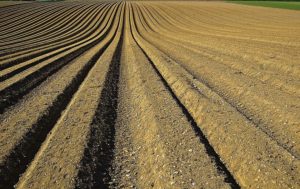 The announcement comes as several states have reported packages of seeds being delivered across the US. Nationwide reports suggest the packages are labeled as jewelry, specifically stud earrings, bracelets and other accessories.
If Missouri residents have received unsolicited seeds, the following guidance applies:
Do not open the seed package.
Do not plant the seeds if you have opened the package.
Submit an online report to USDA verifying you have received unsolicited seeds.
Do not dispose of the seeds, packages or envelopes until USDA provides further guidance.
If opened, place seeds in a sealed bag and contact the Missouri Department of Agriculture's Plant Industries Division by phone at (573) 751-2462 or by email at aginfo@mda.mo.gov.