SEDALIA, Mo. — Highway Patrol is releasing details on a traffic crash that occurred Friday afternoon that blocked 3 lanes of Highway 65 in Sedalia.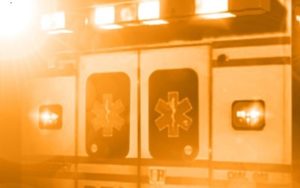 According to a crash report, 17-year-old Blake Jenkins tried avoiding spike strips during a pursuit just before 3 p.m., traveled into the southbound lanes and hit a car driven by 70-year-old Nikolay Yeremenko.
The crash caused Yeremenko to collide with another car driven by 26-year-old Levi Begley. Begley was uninjured. Yeremenko and Jenkins received minor injuries while Jenkins' passenger, 25-year-old Trevor Jenkins is listed with moderate injuries.
Yeremenko refused treatment and both Jenkins were taken to University Hospital. Details of the pursuit and arrest have not been made public by the time this post was published.