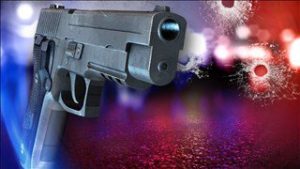 WARRENSBURG, Mo.- A unidentified man in his late 20's is wounded following a suspected shooting on Market Street in Warrensburg, Mo., this morning.
Sources indicate law enforcement were called to the scene around 9:00 a.m., where a man was found to have suffered a non-life threatening gunshot wound. The man was taken by EMS to Western Missouri Medical Center for treatment.
Authorities are reportedly in search of a white Chevy four-door pickup truck pulling a black trailer.  License plate information and driver description has not yet been disclosed.
Investigators are working on gathering more information surrounding the circumstances of the shooting.