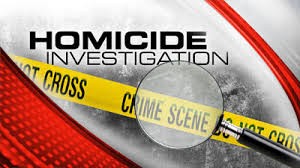 CORRECTION: Arthur L. Ratcliff
UPDATE: 5:10 p.m.- The victim was identified as Arthur L. Ratliff, 41, of Kansas City, Missouri. The Criminal Investigations Unit is still investiating the incident and the alleged shooter is still in custody. Anyone with information regading the incident is urged to call the Tips Hotline at 816-474-8477 or e-mail to leads@indepmo.org.
INDEPENDENCE, Mo. — Police Officers in Independence, Missouri were called to the 16000 block of E. 30th Terrace early Wednesday morning for a shooting.
Officers say the incident occurred at approximately 4:00 a.m. on July 15, 2015. Upon officers' arrival on scene, one man was found in the street with a gunshot wound. He was taken to an area hospital where he was pronounced dead.
Investigators on scene conducted several interviews with eye-witnesses and recovered evidence, including the hand gun used during the altercation.
The suspected shooter remained on scene and was taken into custody by the Independence Police Department. Identification of the suspect will be released pending formal charges. The identity of the victim is expected to be disclosed this morning.
The investigation is still ongoing at this time.