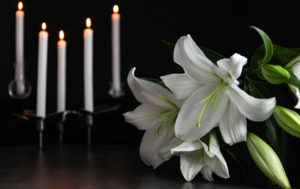 Dickie Kull Windmiller, 82, of Salisbury, died peacefully on July 10, 2021 in his home surrounded by his wife and children. Dickie was born January 9, 1939 in Clarksville at the home of his parents Lafe Claude and Mary Frances (Kull) Windmiller.
Dickie graduated from Clopton High School in 1957. He married Shirley Mae Morris on September 5, 1957. Throughout their 63 years of marriage they shared a commitment to each other and a strong work ethic. Dickie was Superintendent of Utilities in Clarksville, MO for 16 ½ years. In 1974 he moved his family to Salisbury were he was Superintendent of Utilities for 6 years. Later Dickie was a self-employed electrician until his retirement in 2018. He loved the outdoors, hunting and going to auctions.
Dickie is survived by his wife Shirley and children, Daniel (Connie) Windmiller and John (Debbie) Windmiller of Salisbury; Gary (Julie) Windmiller of Franklin, TN; and Stephanie Thurston of Benica, CA. 5 grandchildren Destiney Concannon of Columbia; Ashley Windmiller of Holts Summit; Dustin (Erin) Thurston of Oaklawn, IL; Jessica Thurston of Vacaville, CA; and Samantha (Tanner) Dedmon of Bellevue, TN. 4 great-grandchildren Lily, Rory and Caleb Thurston of Oaklawn, IL and Wyatt Thurston of Vacaville, CA, along with nieces and nephews.
Dickie was proceeded in death by his parents and parent in-laws; brothers, Donnie, Paul, and Bob; brother-in-law and sister-in-law Floyd and Frances Smith; and brother-in-law Buddy Morris.
There will be a private family service at a later date. Memorials may be made to the Greenwood Cemetery in care of Melva Lovell.