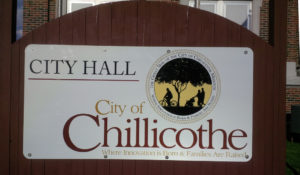 CHILLICOTHE, MO – Discussion by city council members Monday centered on potential regulations for medical marijuana operations in Chillicothe.
The draft ordinance compiled by the city counselor mainly complied with the recently passed state law. It provided some recommendations for possible local regulations for which the city is responsible for determining, such as facility distance, zoning requirements, and setting times of operation. Counselor Robert Cowherd indicated the decisions could require some sensitivity since there is no current precedent in Missouri.  Chillicothe plans have local medical marijuana regulations in place before June 4, in time for potential applicants to apply for operations at the state level.
Park and city officials are rushing to complete construction of a planned shade at a Chillicothe ball field in time for seasonal activity.
Plans for the shade at Shaffer Park were conceived last year, partly to memorialize the late Chuck Haney, a former Mayor and newspaper editor. At a council meeting yesterday, representatives from Grand River Entertainment, who were granted permission to construct the shade upon the condition that it was engineer approved, said they were unable to receive approval for the project, mainly due to the prohibitive cost. City leaders did not want to proceed without that approval for liability reasons.  The matter was brought before council that the city could consider paying for the engineering service. Administrator, Darin Chappel, said the service shouldn't cost any more than a few hundred dollars. The shade is expected to be moored to, and run the entire length of the concrete grandstand at the park…