CLAY COUNTY, Mo. – Charges have been filed against a man who allegedly raped an 89 year old Smithville woman in May of 2017.
Charges were filed Tuesday in Clay County, against Michael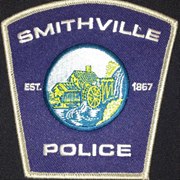 E. Whitford, 57, accusing him of rape, sodomy, burglary, robbery and four counts of armed criminal action. The victim said that the unknown suspect broke into her home, raping and robbing her at knife point on May 12. DNA evidence matched to prior felony convictions of Whitford, for robbery, felonious restraint and tampering with a witness in Boone County.
Bond is set at $500,000, and a court date is still pending.