JEFFERSON CITY, Mo. — Fifth graders across the state have the opportunity to participate in a poster contest celebrating Drinking Water Week, May 2-8, 2021.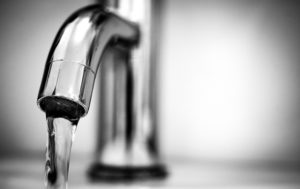 The Missouri Department of Natural Resources says the entries should illustrate how tap water is essential to our daily lives and is there when we need it. They should be postmarked or submitted electronically by April 1.
2021's theme is "There when you need it."
Each entry should include the student's name, teacher's name and school's name, address and telephone. Students should also sign the front of the artwork. The poster can be no larger than 11 by 17 inches or a 3 MB pdf.
A $300 cash prize awaits the winner. Second place receives $200 and third place nets $100. Entries will be judged on three criteria: originality, concept execution and the poster's relation to public water supplies.
Mailed posters should be sent to Missouri Department of Natural Resources, Attn: Tisha Holden, LCSOB-4E,  P.O. Box, 176, Jefferson City, MO 65102-0176.
An online PDF should be directed to socialmedia@dnr.mo.gov