A Richmond resident, 69-year-old Donald Thomas Kerin died Wednesday, May 1.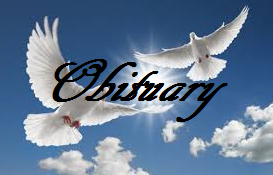 Memorial services are scheduled for 7 p.m. Wednesday, May 8 at the United Church Presbyterian Church in Richmond. Visitation will be held an hour prior to services at the church. Inurnment will be held at a later date.
Memorial contributions are suggested to donor's choice and can be left at or mailed to Thurman Funeral Home in Richmond.