Doris Marilyn Mayfield, 76, formerly of Norborne and Kearney, died Friday, February 14, 2020, at Oakridge Living Facility in Plattsburg.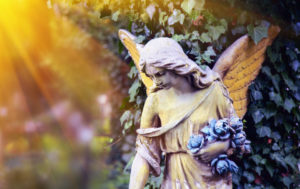 Doris was born on April 4, 1943, in Carrollton, the daughter of Loren and Helen (Renzelman) Hogan. She was united in marriage to Troy L. Mayfield of San Jose, CA, on April 24, 1965; he preceded her in death on September 30, 2012.

Survivors include: son, Troy Michael (Sandy) Mayfield of Kearney; daughter, Lori (Mike) Bellman of Kansas City; seven grandchildren: Joshua (Lucy) Mayfield, Benjamin Mayfield, Hannah Mayfield, Leah Mayfield, Rachel Mayfield, Brett Bellman, and Grace Bellman; father-in-law, Orland Mayfield of Thornfield; and her puppy, Brinkley.
She was preceded in death by her parents, husband, and brother, Wayne Hogan.

Doris was reared and educated in the Norborne area and graduated from the Norborne High School. She was a housewife and homemaker, raising her children. Doris also worked outside the home where she was a program technician at the Carroll County Farm Service Agency; she worked there for a total of 21 years, between having her children, retiring in 2003. She was an active member of the First Baptist Church in Norborne where she taught Sunday school and belonged to a women's group there. Doris loved spoiling her grandchildren; they always looked forward to their yearly date night, when she would take them out for their birthday.

The family suggests memorial contributions be made to Missy's Boutique at KU Cancer Center. They can be left at or mailed to Thurman Funeral Home, 507 East Main Street-P.O. Box 190, Richmond, MO 64085.

Visitation with funeral services will be held on Friday, February 21, 2020, at Thurman Funeral Home in Richmond, with visitation beginning at 10:00 A.M. with services to follow at 11:00 A.M. Burial will be in Fairhaven Cemetery, Norborne. Please remember to share your memories of Doris with the family by visiting www.thurmanfuneralhome.com.