A Yorba Linda, California resident, formerly of Carrollton, Dorothy "Dot" DeMint Ryan, 86, died Monday, April 30.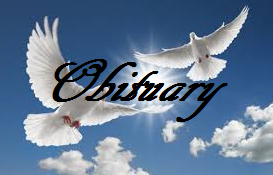 Funeral services will be Saturday, May 5, at 11 a.m. at Bittiker Funeral Home. Burial will be in Clark Cemetery, in Hardin.
A visitation will be the night prior from 5-7 p.m., also at the funeral home.