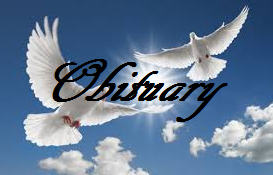 Dorothy Louise (Hamblen) Clater Potter, 87, of Hale, Mo., died Sunday, April 1, 2018.
Funeral services will be 11:00 a.m., Thursday, April 5, 2018, at the Lindley Funeral Home in Hale. A scheduled visitation will be the evening prior, April 4, 2018, from 6:00 p.m.-8:00 p.m., also at the funeral home.
Friends may call at the funeral home Wednesday, April 4, from noon until 8:00 p.m. Burial will be held at Oak Hill Cemetery in Carrollton.
Memorial contributions may be made to the American Lung Association and may be left at or mailed to Lindley Funeral Home in Chillicothe, Mo.
Online condolences may be made at www.lindleyfuneralhomes.com.