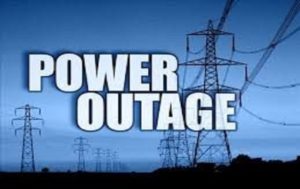 UPDATE: 6:45 p.m. Sunday, June 28, 2020
Sgt. Geiger of the Carrollton Police Department has confirmed that the power line has been fixed and that residents have had their electricity restored.
CARROLLTON, Mo. – Several Carrollton residents are calling into KMZU to report a power outage this evening. KMZU has been notified by the Carrollton Police Department a power line is down at 10th and Park streets area in Carrollton. Crews have been dispatched and are currently working to repair the problem. Police is asking people to avoid the area, as the line is in the roadway.