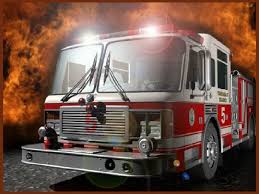 CHILLICOTHE, M0. — A Saturday morning fire in Chillicothe might have been caused by a downed powerline.
After yesterday morning thunderstorms, emergency personnel were called to the 300 block of Dickinson around 6:45 a.m., for a reported structure fire. According to the Police Department, no one was inside the residence at the time. The fire department was able to extinguish the blaze after extensive damage to the building.
An hour and a half later, a water main break was reported in the same area.