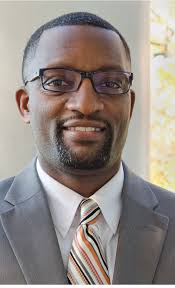 KANSAS CITY, Mo. — The Board of Directors of Kansas City Public Schools announced yesterday that they have finalized a contract with Dr. Mark T. Bedell, who joins KCPS as the new Superintendent of Schools. The three-year agreement includes a base salary of 225,000 dollars, a district issued vehicle, relocation expenses, health and dental insurance, and a future retention bonus at the end of the contract period.
"I want to highlight the fact that this successful search reflects the hard work on the part of every School Board member, and particularly the members of the Board's Superintendent Search committee; Ms. Pattie Mansur, Ms. Melissa Robinson, and Mr. Airick West. I want to thank them for devoting their time, talent and energy to this important process" said Board Chair Jon Hile, who went on to thank the Kansas City community for participating in the selection process through focus groups, feedback sessions, and community interviews.
"Dr. Bedell is an innovative, devoted and inspiring leader; our students, parents, staff and partners will benefit greatly from his unique talents," said Hile.