Dr. Thomas Herbert Fish, 74, of Excelsior Springs, died Wednesday, February 12, 2020, at Pleasant Valley Manor.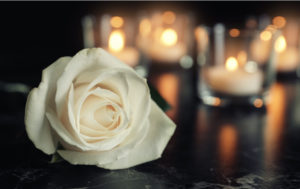 Thomas was born on September 11, 1945, in Barton County, on the family farm, the son of Herbert R. and Mary M. (Long) Fish. He was united in marriage to Patricia "Pat" Turner Leatherman of Excelsior Springs on October 13, 2001; she survives of the home.
Additional survivors include: his mother, Mary Hanneman of Belton; two sons, Justin Thomas and Jaret Thomas Fish; two daughters, Adair and Ariadne Richardson; brother, Michael (Shirley) Hanneman of Raymore; sister, Karen (Tim) Soulis of Harrisonville; two step-sons, Michael (Acacia) Leatherman of Kansas City and Mark (Misty) Leatherman of Kansas City; two grandchildren: Bo Tanner Leatherman and Allison Marie Leatherman; several grandchildren; and many nieces and nephews also survive.
He was preceded in death by his father, step-father, Gordon H. Hanneman, and brother, David Hanneman.
Thomas was reared and educated in the area of his birth, graduating from Midway High School in Cleveland. He then attended and graduated from CMSU College in Warrensburg. After receiving his Bachelor's Degree in Warrensburg, he received his Doctorate in Economics at the University of Arkansas in Fayetteville. Dr. Fish taught economics at several universities in Missouri. He also owned and operated T.F. Systematics, a computer business. He also owned a granite mine in Ironton. Dr. Fish also did consulting and was an expert witness in economics for utility companies. He enjoyed traveling, watching his grandkids at sporting events, enjoyed playing cards, was very proud of his children and grandchildren and especially loved his wife. He was a member of the Pisgah Baptist Church in Excelsior Springs. He will be dearly missed by his family and friends.
The family suggests memorial contributions be made to the American Parkinson's Association. They can be left at or mailed to Thurman Funeral Home, 507 East Main Street-P.O. Box 190, Richmond, MO 64085.
Visitation with memorial services will be held on Monday, February 17, 2020, at Pisgah Baptist Church, Excelsior Springs, with visitation beginning at 1:00 P.M., with services to follow at 2:00 P.M. Inurnment will be held at a later date. Please remember to share your memories of Dr. Fish by visiting www.thurmanfuneralhome.com.