TRENTON, Mo. — Police officers in Trenton will be enforcing traffic laws with vigor during the St. Patrick's Day holiday this week.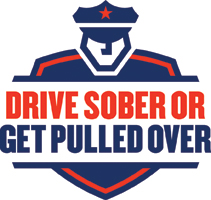 According to a news release from the Trenton Police Department, officers will take part in the annual nationwide 'Drive sober or get pulled over' campaign.
The operations will be focused on a crackdown on substance-impaired drivers. High- visibility enforcement will be able to be observed throughout Trenton from March 16-19. The Trenton Police Department said its officers will be aggressively enforcing laws and will be especially strict with substance-impaired drivers and will arrest anyone caught driving under the influence.
"Every year, about one third of all motor vehicle traffic deaths involve one or more substance-impaired drivers or motorcycle operators," Trenton Police Sgt. Larry Smith said in a release. Approximately one substance-impaired driver involved fatality happens every two days on Missouri roadways.
During last year's St. Patrick's holiday, 8 people were killed or seriously killed by incidents involving an impaired driver.
"Driving while impaired is simply not worth the risk," Sgt. Smith went on to say. "So don't take the chance."