BATES COUNTY, Mo. _  A Butler Missouri driver and his passenger were injured during a collision in Bates County Wednesday, July 15, 2015.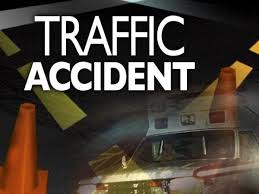 According to the Highway Patrol, the accident occurred around 8:00 p.m. Wednesday at County Road Northeast 2524, a mile West of Route BB when a vehicle driven by Ryan Nitchals, 35, of Butler Missouri was entering County Road Northeast 2524 from a private field entrance and failed to yield to an Eastbound vehicle driven by  Jacob Epperson, 32, of El Dorado Missouri.
Nitchals struck the Epperson vehicle and Nitchals was ejected. Nitchals received moderate injuries and his passenger, Jackson Nitchals, 7, of Butler Missouri, received minor injuries. Ryan Nitchals was transported by ambulance and Jackson Nitchals by private vehicle to Ellett Memorial Hospital for treatment.