ANDREW COUNTY, Mo. – A Kansas City driver was jailed after a pursuit in Andrew County Saturday afternoon.
The Missouri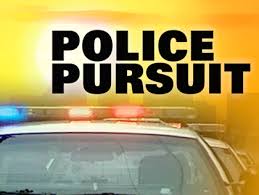 Highway Patrol arrest report says Cedric C. Wade, 40, was traveling at 85 miles per hour in a 70 mile per hour zone when a trooper attempted a car stop. The vehicle accelerated away, reaching speeds around 100 miles per hour before being captured.
Wade is facing allegations of speeding, failing to signal, failing to yield to an emergency vehicle, resisting by fleeing, littering and tampering with physical evidence.
Wade remains in custody on a 24 hour hold at the county jail.