CLAY COUNTY, Mo. — The Sheriff in Clay County says the department responded to reports of a vehicle driving through high water Sunday afternoon.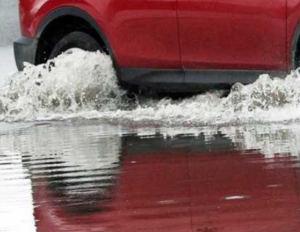 Deputies reportedly responded to Old 210 and Bluff Road, which has been underwater for several days, according to the Sheriff.
The driver was rescued by Fishing River Firefighters, and also cited by law enforcement for failure to obey a traffic control device.