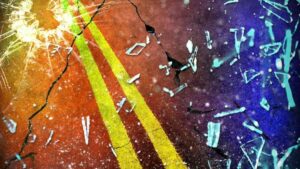 STEWARTVILLE, MO – A one vehicle crash in Dekalb County seriously injured a Bethany driver around 2:50 a.m. Wednesday morning.
According to Missouri Highway Patrol Troop H, Christian Crossley, 37, was westbound on Highway 36 one mile west of Stewartsville, when the vehicle went off the shoulder.
Crossley, who was not wearing a seat belt according to the report, was transported to Mosaic Life Care for treatment.