SALINE COUNTY, Mo.- All three occupants of a crash in Sweet Springs early this morning received minor injuries.
According to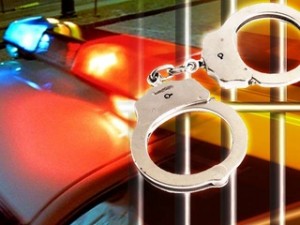 the highway patrol crash report,  Brian W. Iliff, 33, of Sedalia, was speeding when he ran off the left side of East Marshall shortly after midnight. Iliff was treated at the scene but his passengers, Kimberly Iliff, 9, and Kaitlyn Powell, 23, of Sweet Springs were transported to I-70 Medical Center for treatment.
Iliff is in the Saline County jail awaiting bond for felony driving while revoked, driving while intoxicated, careless and imprudent driving involving a crash and no seat belt.
Donnie King is your overnight news announcer on KMZU 100.7, sent story ideas to [email protected]