ADAIR COUNTY, Mo. – A Green City woman was flown to University Hospital after an ATV crash in Adair County early Saturday morning.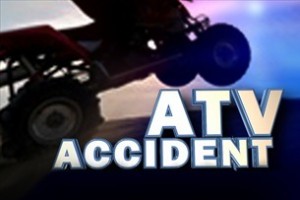 The Missouri Highway Patrol reported the crash occurred at 12:55, on private property, five miles Southwest of Novinger on Daniel Cemetery Road. Aaron Muntz, 34, of Green City was northbound in a field when he hit a ditch and ejected his wife, Julie Muntz, 42,. Muntz was flown to Columbia with serious injuries.
Aaron Muntz was detained and later charged with driving while intoxicated.