BENTON COUNTY, Mo. – A Warsaw driver who ran off the road yesterday, struck a tree and overturned in Benton County, is facing several traffic violations.
According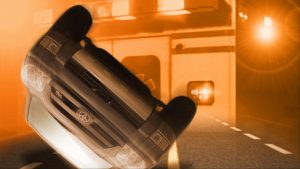 to the Missouri Highway Patrol, Vance R. Whitehouse, 54, crashed on southbound Highway 83, South of Highway MM, around 4:33 Tuesday afternoon. Whitehouse was treated for minor injuries after being transported to Bothwell Hospital.
Whitehouse was alleged to have been driving while intoxicated as a chronic offender, careless and imprudent driving involving a crash and felony no operators livense.