SALINE COUNTY, Mo. – A Fulton driver is facing felony drug allegations in Saline County.
According to the Missouri Highway Patrol arrest report,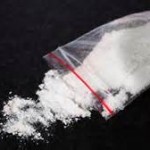 Tracy L. Suggett, 48, was taken into custody just after 9:30 Friday night for alleged felony counts of possession of methamphetamine and possession of drug paraphernalia.
Suggett was transported to the Saline County Jail where she was processed and released until charges are considered by the prosecuting attorney.