CAMDEN COUNTY, Mo. – A driver remains in custody this morning, for drug allegations stemming from a traffic stop in Camden County Wednesday.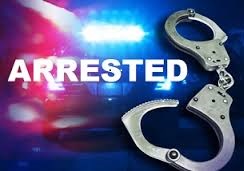 According to the Missouri Highway Patrol arrest report, Jeffrey L. McCrone, 23, of Mountain View was stopped just before 7:00 last night for failure to signal a turn. During the stop, McCrone was alleged to have been in felony possession of methamphetamine, possession of less than 35 grams of marijuana and unlawful use of drug paraphernalia.
McCrone is on a 24 hour investigative hold pending filing of formal charges.
Donnie King is your overnight news announcer on KMZU 100.7, send your story ideas to donniek@kmzu.com