RANDOLPH COUNTY, Mo. – A Clinton driver was held until he could post bond in Randolph County Saturday night.
According to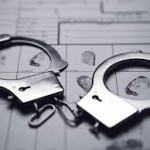 the Missouri Highway Patrol, Daniel J. Kitchen, 27, was alleged to have committed an assault in the third degree, drove while intoxicated by drugs, was in misdemeanor possession of marijuana and make a lane violation.
Kitchen was processed at the Randolph County Sheriff's Office before being incarcerated.