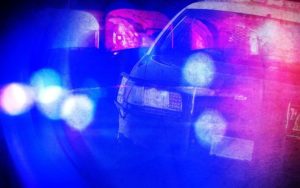 CENTRALIA, MO – A Glasgow resident is accused of charges after her arrest in Howard County last night by Highway Patrol.
State troopers say, Amy Rievley, 36, was the driver of a vehicle that hit a pedestrian Tuesday in Centralia. An incident report says Sharon Uebinger, 74, of Centralia, was hit by the vehicle which traveled off the right side of eastbound Lakeview Street, near Orchard Street.
Troopers say Rievley made a U-turn in the street, and fled the scene. She was arrested in Howard County just before midnight which cites informal charges for driving while intoxicated. A counterfeiting charge is also listed in arrest records.
Uebinger was treated for serious injuries at University Hospital.