DAVIESS COUNTY, Mo. – A Kansas driver remains in custody this morning, after being arrested during a traffic stop in Daviess County Wednesday afternoon.
A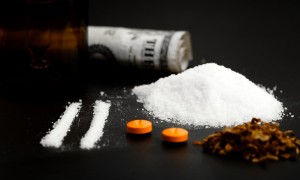 Missouri State trooper stopped Brandon M. Feely, 44, of Lenexa, just after 4:45 yesterday afternoon. The report alleges Feely was driving in a careless manner before his arrest on allegations on driving while intoxicated, three counts of possession of a controlled substance, misdemeanor possession of marijuana and drug paraphernalia.
Feely is on a 24 hour hold at the Daviess Dekalb Regional Jail.