WORTH COUNTY, Mo. – A Grant City Missouri man was jailed for drug allegations after a traffic stop in Worth County Wednesday.
According to the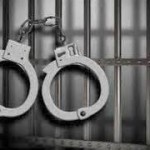 Missouri State Highway Patrol, Troy B. Clapham, 49, was originally stopped for allegedly failing to signal and not wearing a seat belt. During the stop, he was alleged to have been in felony possession of marijuana and misdemeanor drug paraphernalia.
Clapham was transported to the Ringgold County Jail to be held for Worth County charges.