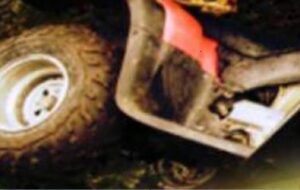 MORGAN COUNTY, MO – A Stover resident was badly hurt in an ATV accident Wednesday afternoon.
State troopers say the vehicle, driven by Joshua Griffey, 40, went over the edge of Ivy Bend Road, near Bear Drive, traveling south. The ATV overturned several times off the road.
Griffey was transported with serious injuries to University Hospital by air. An incident report suggests the driver was inattentive before the accident.