BUCHANAN COUNTY, Mo. – The driver was not as lucky as two children who escaped injury during a rollover crash in St. Joseph Thursday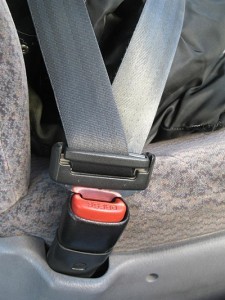 afternoon.
According to the highway patrol crash report, Shelby Cain, 24, of St. Joseph was southbound on Interstate 29 just after 2:45 when the crash occurred just North of Highway 6. Cain over corrected after swerving to avoid another vehicle and went off the West side of the interstate. The vehicle struck a sign and overturned after striking a ditch. Cain was transported to Mosaic Life Care with moderate injuries.
Cain and her 3 and 4 year old passengers were all wearing their seat belts at the time of the crash.