LAFAYETTE COUNTY, Mo. – A Florissant Missouri driver was injured during a one vehicle accident in Lafayette County Tuesday night.
According to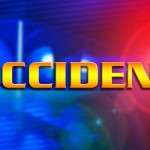 the Missouri State Highway Patrol, Ronell Franklin, 32, was eastbound in Interstate 70 between Bates City and Oak Grove when his vehicle traveled into the median, through the cable barrier, crossed both westbound lanes and struck a ditch.
Franklin was transported to Centerpoint Hospital with moderate injuries.