ANDREW COUNTY, Mo. – A St. Joseph driver was hospitalized after a one vehicle rollover crash in Andrew County Thursday afternoon.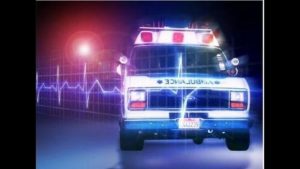 The Missouri Highway Patrol was sent to Route W, four miles northeast of St. Joseph around 5:00 p.m. Thursday.
A northbound vehicle driven by Cannon Petersen, 20, crossed the roadway, went off the left side, then skidded off the right side as a result of an overcorrection. Peterson's vehicle then struck an embankment and sign before overturning onto its top.
57Petersen was transported to Mosaic Life Care for treatment of moderate injuries.