MACON COUNTY, Mo. – A truck driver from Iowa was hospitalized after his semi overturned in Macon County Tuesday.
The Missouri Highway Patrol crash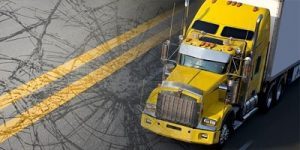 report indicates Lyman Dickens, 54, of Clinton, Ia., was northbound on Route C, eight miles south of Bevier around 1:10 p.m. yesterday. When his trailer dropped off the east side of the pavement, Dickens lost control, went off the east side of the roadway and overturned after running over a mailbox.
Dickens was transported to Samaritan Hospital with moderate injuries.