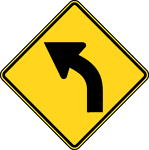 ALTAMONT, Mo – A Kansas driver was injured in Daviess County as he ran off the roadway traveling south on U.S. 69 Highway Sunday afternoon, September 27, 2015.
A Highway Patrol accident report states Brian D. Butner, 48, from Mission, Ks traveled off the right side of the road at a curve four miles north of Altamont.  As the vehicle came off the embankment it briefly returned to the roadway and traveled off the opposite side of the road where it overturned on its side.
Butner was moderately injured in the crash and taken to Cameron Regional Medical Center for treatment.
Butner was also charged with a felony DWI as well as driving while suspended.  He will be held for 24 hours pending the filing of formal charges at the Daviess Dekalb regional jail.