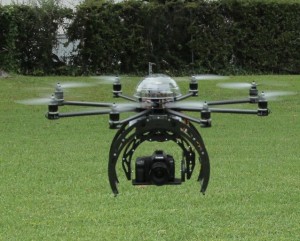 WASHINGTON — The discussion to create mandates on the use of drones is in full force in the United States Senate. Several "close calls" with commercial airplanes and the recent landing at the U.S. Open has lawmakers weighing personal safety and commercial freedom.
According to U.S. Senator Claire McCaskill, the tug-of-war between rights and regulations is a difficult one.
"It's complicated. You know, we are free in this country," McCaskill said. "We have the freedom to do a lot of things that I know Americans cherish, and so I don't think it's surprising that we haven't moved with authoritarian vigor to restrict people's ability to fly drones."
She said a Senate Committee is considering they most immediate threat to public safety with drones: take-off and landing.
"They are in the process of pretty aggressive rule making around take-off and landing spaces," McCaskill explained. "Most commercial aircraft fly at an altitude that is much higher than drones would be flying, so it really is take-off and landing that is most concern."
McCaskill told reporters issues don't start with government regulations, but government regulation will be created as needed to keep the public safe.