CAMDEN COUNTY, Mo. – An Eldon driver was jailed after a traffic stop in Camden County Saturday morning, September 19, 2015.
According to the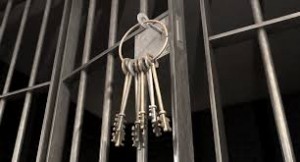 Highway Patrol report, Richard E. Waters, 39, was stopped about 10:30 a.m. Saturday and taken into custody for alleged felony possession of a controlled substance – methamphetamine, unlawful use of drug paraphernalia, failing to register a motor vehicle and failing to maintain financial responsibility.
Waters were transported to the Camden County Jail where he was placed on a 24 hour investigative hold.