HENRY COUNTY, Mo. — Three Windsor residents are facing preliminary charges after they were arrested with drugs in Henry County Thursday morning.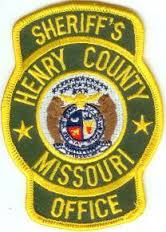 According to a news release form Henry County Sheriff Kent Oberkrom, David Cooper, 47 and Michael Gregory, 36 were arrested on allegations of possession of a controlled substance and possession of drug paraphernalia as well as for possession of stolen property around 9:00 a.m. Thursday.
A third suspect, Joanna S. Taylor, 37 was arrested on outstanding Henry County warrants for delivery of a controlled substance and receiving stolen property. She was additionally charged with possession of a controlled substance.
All three subjects were taken to the Henry County Jail, where they were placed on 24-hour investigative holds. Formal charges are currently pending in a Henry County court.