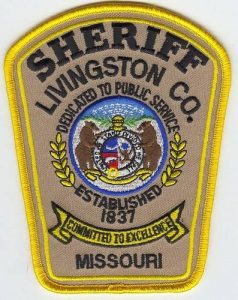 CHILLICOTHE, MO – A traffic stop by Livingston County officials resulted in the search of a vehicle, and seizure of drugs.
An information release by Livingston County Sheriff's Office says an eastbound vehicle was stopped by deputies November 3 after being clocked at 90 mph in a 65 mph zone. The vehicle was stopped near the intersection of U.S. 36 and U.S. 65 Highways. County officials arrested Jonathan Kristopher Scheidt, 22, and Sommer Ann Brewster, 21, on charges of controlled substance possession, and delivery of marijuana. Deputies also believe another substance confiscated may be cocaine.
Charges have been filed in Livingston county Associate Court. Scheidt was on probation and parole for 1st degree robbery in Jackson County at the time of arrest. Bond is set at $20,000. Bond for Brewster is $2,500.