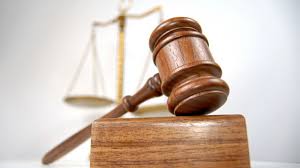 MARSHALL, Mo – A Marshall couple attended a preliminary hearing in Saline County Wednesday morning in which probable cause for the case was determined .
After an investigation and search warrant by the Marshall Police Department, Marshall residents, 36 year old Corey Winn, and his wife, 30 year old Amanda Winn, are charged with  counts of distribution of a controlled substance, drug trafficking and maintaining a public nuisance.
The case will be continued at 1:15 p.m. February 8th in Saline County.