RANDOLPH COUNTY, Mo. – A Moberly man facing three felony drug charges in Randolph County, has a preliminary hearing scheduled in July.
At a hearing Monday,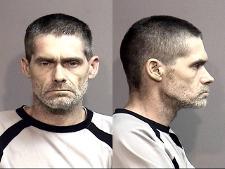 the preliminary hearing for Shawn C. Reese, 42, was continued at the request of his defense attorney. On Tuesday, the judge set the preliminary hearing for 3:00 p.m. on Monday, July 16.
Reese is charged with two counts of felony distribution of a controlled substance and one felony count of possession of a controlled substance after supposedly selling drugs to an informant for the North Missouri Drug Task Force in March.