PETTIS COUNTY, Mo. — An arrangement was postponed Thursday morning in a Pettis County weapon and drug case.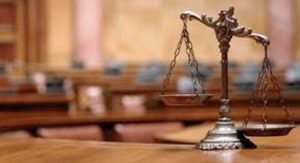 Just after 9:00 a.m. Thursday, the court granted a continuance in the case against 20-year-old Whitney S. Martz of Sedalia.
Martz and another defendant, Nicholas Huerta, 23, also of Sedalia, were charged in January of 2016 with unlawful use of a weapon and possession of a synthetic cannabinoid, after a disturbance involving a firearm.
Both men pleaded not guilty to the charges against them. Future court dates have not yet been set.