ANDREW COUNTY, Mo. – An Atchison, Kansas, teen is being held on drug allegations in Andrew County this morning.
According to the Missouri Highway Patrol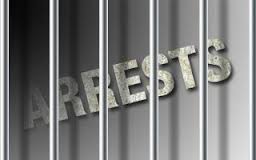 online arrest report, Nakoma N. Gomer, 18, was taken into custody around 10:34 Thursday night. Gomer remains on a 24 hour hold for two counts of alleged felony possession of a controlled substance and a misdemeanor count of unlawful use of drug paraphernalia.
Formal charges are expected to be filed later today.